VISION & DIRECTION
Where are we going?
In an effective organization, everyone has a clear sense of where the enterprise is going. They have a compelling vision. There are three parts of acompelling vision:Purpose: Whatever business we are in, should have passion involved.Picture of future: What will the future look like, when things are running as you have planned?Values: How do you want your people to be when they are working on your purpose and the picture of the future?
MODERN SCHOOL is a knowledge intensive organization, with a clear sense of direction.
At MODERN we have a compelling vision with three measures as stated below: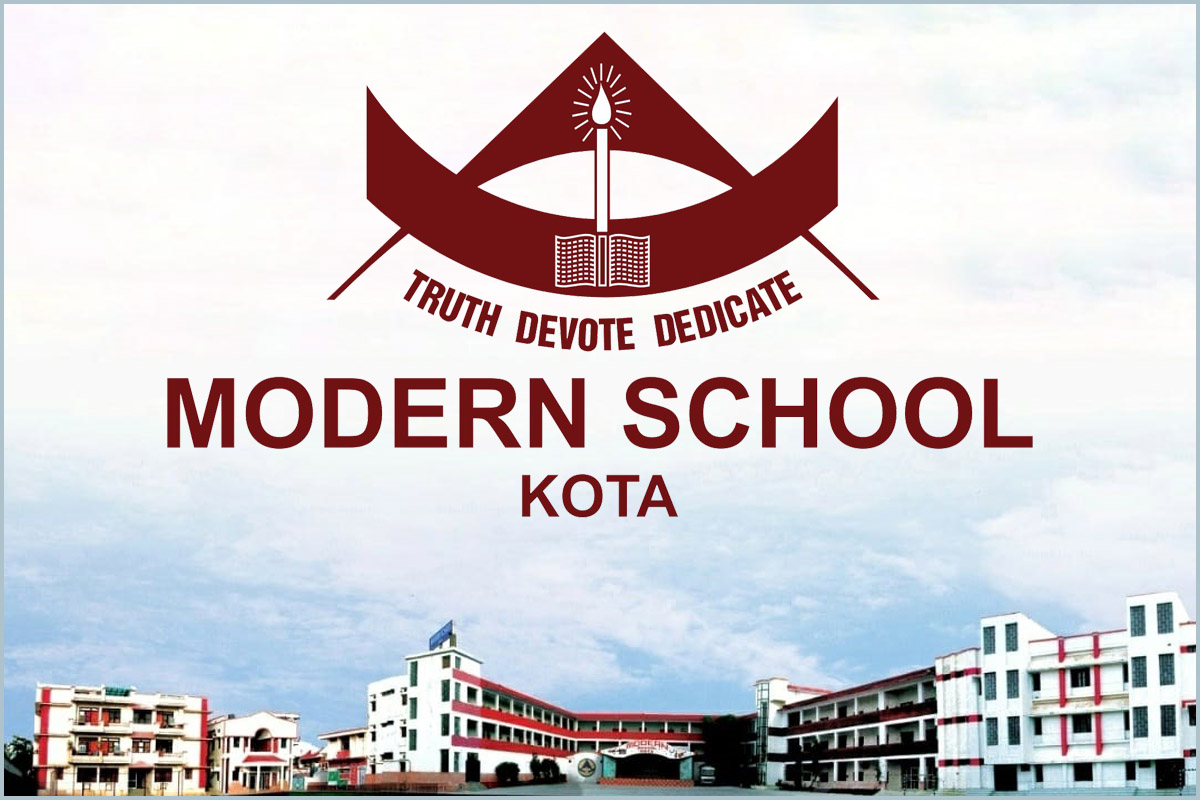 A.Purpose: To make perfect human beings. Good human beings become good students. Walt Disney had a clear purpose – they were in happiness business.
B.Picture of Future: What the future will look like, when things are running as you have planned.
C.Values: At MODERN SCHOOL ourconduct is value-driven,whilewe work on our purpose and the picture of future.
The operating values that drive us are seriatim:
The First Value is Discipline, because we need disciplined citizens with high moral values and well defined soft skills. Without proper discipline inside the school, we can't teach them well. If they are not disciplined, they will not be able to fulfil their dreams and the dreams of their parents.
The Second Value is Courtesy, it's all about friendly attitude towards parents and students, solving their problems politely and convincing them. However, while attending to them, theremay be some indiscipline,which should be excused politely and looked after the discipline as that is our first value. Listen to them to understand, do not argue.
The Third Value is Efficiency, the teacher should come prepared with their lessons, so that they can teach efficiently and do justice to the students. They shouldclear their doubts, give regularhomework, mark & check thestudents' work on regular basis, be punctual and work hard/dedicatedly with them so that they get 'A' in their final exams.
The Fourth Value is CARE,every care should be taken care of and ensure that both parents and students are made comfortable. Extend help to complete their work when they are sick. Visit them when they are hospitalized, ring them up if some help is sought from parents. When parents have a problem, solve their problem with a caring attitude.Keep a regular check whether the child is attending the classes. Your attitude should be such that both parents and children can approach you with confidence. Develop a spirit of care.
Having these set of operating values is very important in an organization. In schools, which don't have any value, and where everybody brings their own values to work,creates chaos.
A Clear vision is very important. It tells our stakeholders both internal and external, about who they are? (Purpose), where are theyheading to? (Picture of Future) and what would guide our journey (Values). Once a clear vision is set, the established goals are placed in context. Goals tell people what they should focus on. All good performances start with clear goals. If the organization has to be effective, people throughout the organization must be responsive to this vision.
Thanks much. God bless.
Dr. Deepak Singh
Chairman
Modern School
Vaibhav Singh
Director
Modern School