SCHOOL'S MOTTO
'Truth, Devote and Dedicate' - these three words are the quintessence of Modern School's education. We practice these three basic principles keeping our standards high.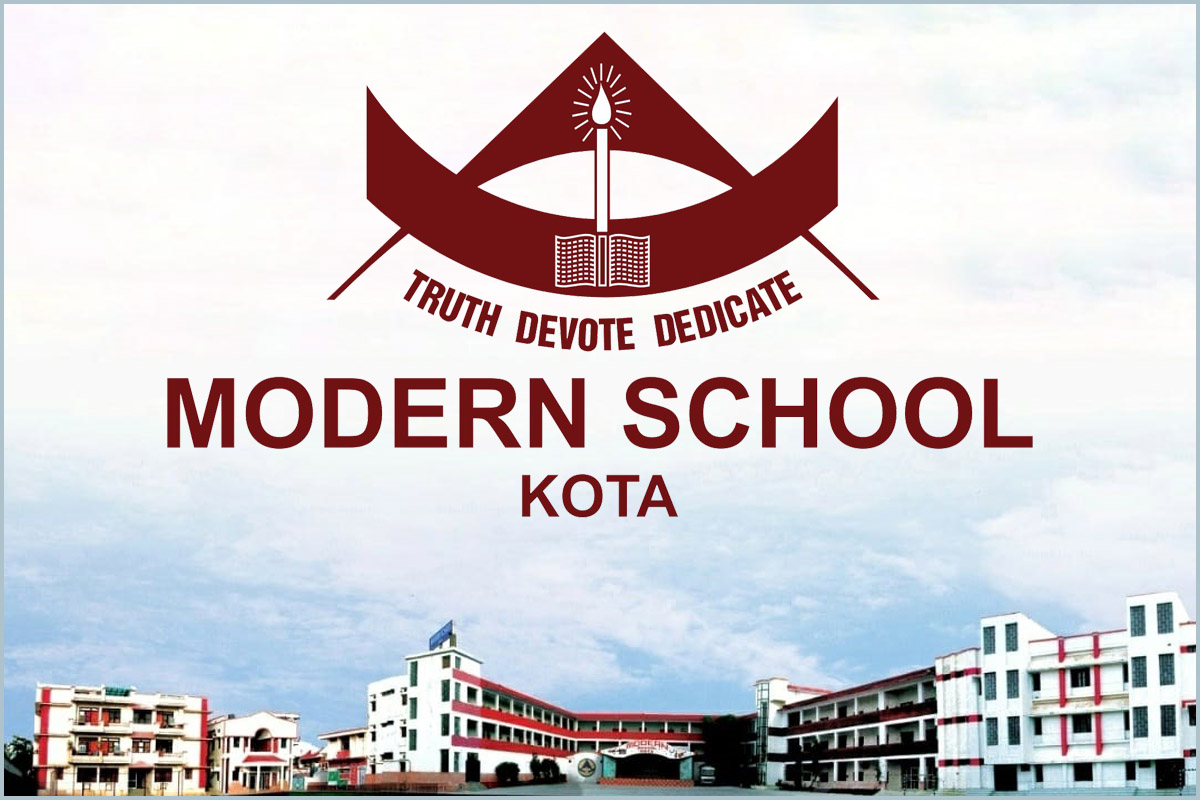 "Good schools, like good societies and good families, celebrate and cherish diversity."
Modern School has retained its character over the years, maintaining the tradition of providing quality education for the past 45 years that encompasses academics, sports and co-curricular activities as tools for character development. We challenge students to develop a sense of responsibility that will enable them to make a real difference in the world and equip them to become international citizens of the twenty-first century.
We believe the education system of a school must amalgamate learning with joy and motivate the students' minds with magnanimous thoughts.
The education system here is a blend of traditional values with modern innovation. Human engineering being our prime concern we want students to carry the baton of human values. Classrooms are equipped with comfortable furniture, innovative as well as sophisticated audio-visual aids and white marker-boards for effective result oriented teaching and learning experience. The school also boasts of well-equipped laboratories to satiate the desire of learning of the science lovers. To provide the students with the very best in literature, our school library has a huge collection of encyclopedias, classics, journals, reference books, latest periodicals and magazines. Our school's performance in the public examinations since 1973 has been commendable and we have also been felicitated with a letter of appreciation by the Board of Secondary Education Rajasthan (Ajmer).
At present, the school is a full-fledged Co-educational English medium Senior Secondary School which is affiliated to Central Board of Secondary Education. The qualified and assiduous staff has worked with dedication and co-operation to cloak in reality the dreams of our mentor Dr Deepak Singh. It's his efforts which have made Modern School one of the best public institutions in the state of Rajasthan.